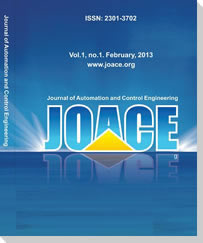 Journal of Automation and Control Engineering
Welcome to the website of the Journal of Automation and Control Engineering. JOACE aims to provide a high profile, leading edge forum for academic researchers, industrial professionals, engineers, consultants, managers, educators and policy makers working in the field to contribute and disseminate innovative new work on Automation and Control Engineering. All papers will be blind reviewed and accepted papers will be published biannually, which is available online (open access) and in printed version.

Important Notice: JOACE will accept new submissions through joace@ejournal.net or online submission system.

Recently Published Papers
RGB-Channel-based Illumination Robust SLAM Method


Peng Sun and Henry Y. K. Lau
Department of Industrial and Manufacturing Systems Engineering, the University of Hong Kong, Hong Kong
Abstract—This paper provides an illumination robust direct monocular simultaneous localization and mapping (SLAM) method, which takes advantage of the RGB channel to enhance the lighting change invariance of the input frame series. By linearly combining the RGB channel, some illumination-insensitive components in the colour space are extracted and represented by three indicators in this paper. An optimization model is then provided to minimize the errors in ...[Read more]
ISSN: 2301-3702 (Print )
Abbreviated Title: J. Automation Control Eng.
Editor-in-Chief: Dr. Hadj Hamma Tadjine
Associate Executive Editor: Ms. Shira Lu
DOI: 10.18178/joace
Abstracting/Indexing: Google Scholar, Crossref, EBSCO and etc.
E-mail questions to JOACE Editorial Office.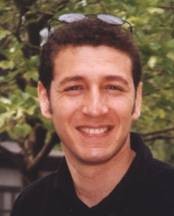 Dr. Hadj Hamma Tadjine
IAV GmbH, Germany
I am very excited to serve as the first Editor-in-Chief of the Journal of Automation and Control Engineering (JOACE) and hope that the publication can enrich the readers' experience.

..
.[Read More]